Invincible (CD)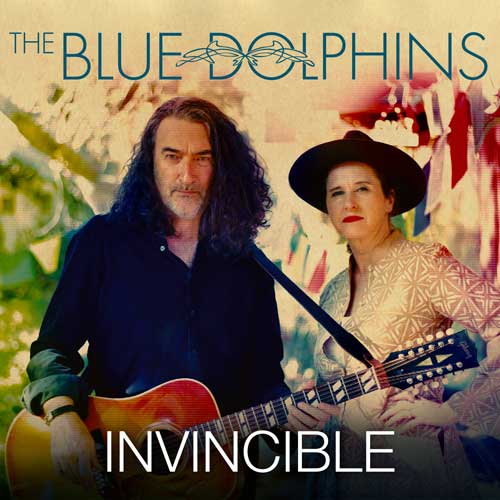 Invincible (CD)
Released October, 2021
"Invincible is the third record of the band and their most ambitious work yet. The album is a compilation of all the songs released by the Dolphins between May 2020 and September 2021 and encapsulates their feelings and emotions in these times of isolation and fear of the unknown that we have all endured. This record conveys a powerful stream of optimism, hope and faith in the human resolve to overcome all kinds of adverse situations, as individuals and as a society in its conjunct.
Ten original songs and two cover bonus tracks made it to the album, showing, once again, the wide range, versatility and appreciation of the band for all kinds of musical influences. Singer Songwriter, Adult Alt. and Classic Rock colors, together with naked Americana or Folk Bossa Nova influences, make this record a very eclectic musical collage that is unified by a superb state of the art production and the exquisite musicianship of its performers. A path that the die-hard followers of the band admire and adore, far away from industry conventionalism and calculated authenticity. A genuine path without a shred of pretense based in an all-natural sense of warmth, dignity and integrity.
Victoria Scott and Alfonso Rodenas's song writing style shines like never before in this new Invincible work, demonstrating once again to their fans that they are all about love and honesty. We can just celebrate this album as the return of one of our favorite more cherish able bands and hope for many more records like this to come.
Cheers Blue Dolphins and thanks for believing in us, humanity!"
Track List:
1. You're Not Alone — 04:00
2. The Flowers Of My Trail — 04:31
3. I'll Be Back — 04:02
4. Be Here Now — 03:41
5. Invincible — 03:37
6. Something's Going On — 05:16
7. Light In Dark Places — 03:36
8. Everything I Had — 04:51
9. Bye, Bye Baby — 03:29
10. All I Ever Had — 03:54
11. Tómbola — 02:24
12. I Talk To The Wind (Bonus Track) — 04:09